Scotland to be first country to add LGBT issues to curriculum
Comments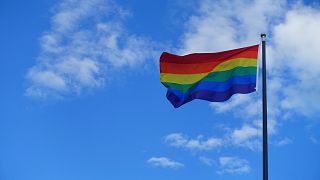 Scotland will become the first country in the world to teach LGBT issues in school lessons, Deputy First Minister and Education Secretary John Swinney announced on Thursday.
The Scottish government will add LGBT-inclusive education to the country's national curriculum, meaning all state school pupils will receive lessons in the equality and identity issues faced by the LGBT community.
The changes will be based on recommendations made in a report commissioned by the government from the LGBTI Inclusive Education Working Group, all 33 of which have been accepted by ministers.
Lessons will be taught across various age groups and subjects, and themes will include tackling homophobia, biphobia and transphobia and awareness of the history of LGBT movements.
The recommendations also include monitoring and school inspections in terms of LGBT inclusion and specific recording of incidents of LGBT bullying in schools.
Swinney said: "Scotland is already considered one of the most progressive countries in Europe for LGBTI [lesbian, gay, bisexual, transgender and intersex] equality. I am delighted to announce we will be the first country in the world to have LGBTI inclusive education embedded within the curriculum.
"Our education system must support everyone to reach their full potential. That is why it is vital the curriculum is as diverse as the young people who learn in our schools.
"The recommendations I have accepted will not only improve the learning experience of our LGBTI young people, they will also support all learners to celebrate their differences, promote understanding and encourage inclusion."
Work to implement the recommendations will start immediately and they are expected to be delivered before the end of the current parliamentary term in May 2021.
Time for Inclusive Education (TIE), one of the organisations in the working group, has campaigned for these changes for three years. The group's co-founder Jordan Daly described Scotland's decision as "a monumental victory for our campaign, and a historic moment for our country."
"The implementation of LGBTI-inclusive education across all state schools is a world first, and in a time of global uncertainty, this sends a strong and clear message to LGBTI young people that they are valued here in Scotland," he said. 
"Education is one of the most vital tools we have to tackle bullying, prejudice and discrimination, and it shapes the fabric of our society. We now look forward to continuing our work with the Scottish Government as we progress towards full implementation."
Referring to the controversial 1988 legislation, which banned local authorities (responsible for the provision of state education in Scotland) from "promoting the acceptability of homosexuality", Daly added: "Eighteen years from the repeal of Section 28, we can finally put its destructive legacy to bed."
Having only decriminalised gay sex in 1980, 13 years after England and Wales, Scotland has quickly caught up to its UK neighbours in its approach to issues of gender and sexuality.
Section 28 was repealed in Scotland in 2000, in one of the first pieces of legislation enacted by the new Scottish Parliament. The rest of the UK followed suit three years later.
Same-sex marriage has been legal in Scotland since 2014, and same-sex civil partnership since 2005, while adoption and fostering by same-sex couples has been legal since 2009. Anti-discrimination laws on the basis of gender and sexuality have been in place since 2010.
In 2016, as she revealed she was in a relationship with a woman, former Scottish Labour leader Kezia Dugdale described Scotland as having "the gayest parliament in the world". At the time, the leaders of four of the country's six political parties was gay or bisexual – Dugdale, Scottish Tory leader Ruth Davidson, Patrick Harvie of the Greens and Ukip's David Coburn.
The same year, Scotland was named the most gay-friendly country in Europe in the Rainbow Index, a report by international human rights organisation ILGA-Europe.