Should food labelling be made clearer for vegans? | Raw Politics
Comments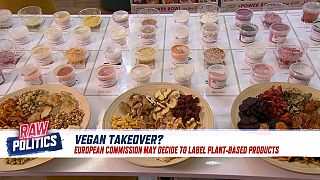 The European Commission is considering whether food producers should be forced to label products as vegetarian or vegan.
It comes amid a citizens' initiative sparked by claims from some vegans that they have to study food labels with "hyper-awareness" to see if they can consume the product.
Meanwhile, in the Netherlands, a recent report urges people to adopt a plant-based diet to cut down on greenhouse gases.
Take a look at the video above to see Raw Politics' panel of guests debate the issue.