Indian villagers crush tiger to death after it killed man
Comments
By Associated Press with NBC News World News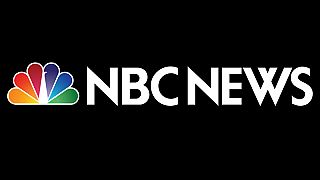 LUCKNOW, India — Villagers in northern India have crushed a tiger to death with a tractor after it killed a man, despite the tiger living in a wildlife reserve, officials said Monday.
Forest officer Mahavir Kaujlagi said villagers circled around the female tiger after it killed the farmer late Sunday. When the tiger tried to escape, the villagers crushed it under the wheels of a tractor.
News
The village is inside the core zone of the Dudhwa Tiger Reserve in Lakhimpur Khiri area, some 155 miles southeast of Lucknow, the state capital of Uttar Pradesh.
Killing a tiger in protected areas is illegal, and the reserve's director, Ramesh Pandey, said a case under the Wildlife Protection Act would be registered with police.
Villagers said the tiger injured another person in an attack about 10 days ago.
The tiger is India's national animal and it is categorized as endangered under the Wildlife Protection Act. Tiger attacks in the country are common, with government data from last year showing an average of more than one person killed per day in conflict with a wild tiger or elephant over the previous three years.
On Friday, hunters shot and killed another man-eating tiger in western Maharashtra state, wildlife forest official Nagesh Gorle said. Officials blamed the female tiger for killing 13 people over the last two years.
Gorle said they had planned to capture the tiger but it attacked hunters even after being hit by a tranquilizer dart, he said.
Officials said the tiger had evaded capture at least four times and had terrified inhabitants living near vast swaths of forest where it mauled herders and farmers, along with cows, goats and horses.
The human conflict with tigers has gradually increased since the 1970s, when India started a tiger conservation program that carved out sanctuaries in national parks and made it a crime to kill them. Though methods for counting tigers have changed, a census suggests the population of about 1,800 tigers then grew to 2,226 in 2014.