Angela Merkel and Polish counterpart meet amid growing tensions
Comments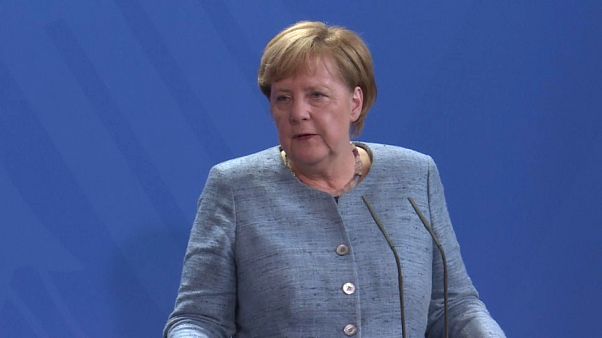 The German Chancellor Angela Merkel is in Poland to meet her Polish Counterpart Mateusz Morawiecki.
They're expected to discuss the controversial Nord Stream II gas pipeline.
It's an issue that has heightened already tense relations between the two countries.
Warsaw argues the 10 billion dollar Russian pipeline poses a security threat to the EU and NATO.
The completion of the gas pipeline due next year will double the amount of liquified gas that can be transported from Russia under the Baltic Sea to approximately 110 billion cubic metres per year.
Merkel is believed to be particularly keen on this increase insupply as Germany tries to disengage itself from reliance on nuclear power. However, it;s been heavily criticised by both the European Comission and the United States who believe it will increase German reliance on Russia.
Poland and Ukraine are also concerned that they will lose economically important transit fees since the gas will now by pass them. Poland is also concerned that Russia could stop adequately supplying eastern Europe with gas.
Poland has also recently insisted on over 100 million Euros in reparations for damages incurred in World War II.