Good and evil go head to head as India celebrates Dussehra
Comments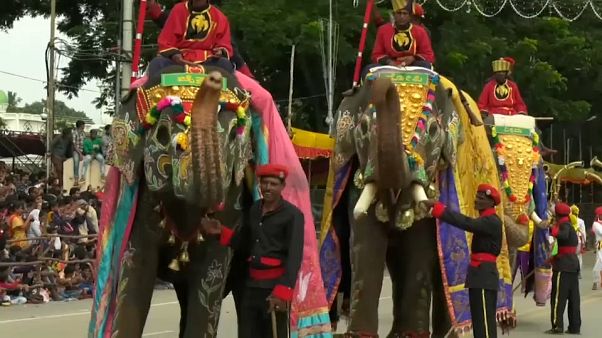 -
Good has just won over evil in India.
People are taking to the streets to celebrate the Hindu festival of Dussehra.
'Dussehra', or 'Dasara', marks the culmination of the nine nights and ten days festival of Navratri.
According to Hindu folklore, the demon king Ravana was defeated by Hindu god Rama on this day. It's celebrated country-wide with different traditions.
For more than 400 years, elephants, dancers, musicians and life-sized idols of Hindu gods and goddesses parade on the streets.
Another tradition is the display of painted figurines or 'divine dolls', to depict gods and goddesses from Hindu mythology. Idol worship is central to the Hindu religion and almost all Hindu homes have statues of at least one of the many deities.