UK 'to release new 50p coin' to mark Brexit
Comments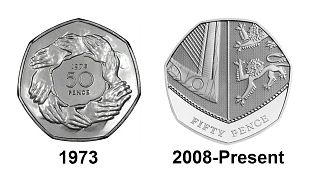 The UK is to create a new 50p coin to mark the island's exit from the European Union.
The UK Treasury announced the new piece after Chancellor Philip Hammond's Budget speech on Monday.
The commemorative coin will be inscribed with the words "Peace, Prosperity and Friendship With All Nations" and launched on March 29, the deadline for Brexit.
Dozens of commemorative designs for the 50p coin have been released to celebrate anniversaries and national events since its inception in 1969, including the United Kingdom's accession to the European Economic Community  in 1973.
In 2016, the Royal Mint created a collected a collection of coins featuring characters from Beatrix Potter's Peter Rabbit, marking 150 years since the British author's birth.
Commemorative designs have also been released to celebrate the 250th anniversary of Samuel Johnson's English dictionary (2005) and the 50th anniversary of the National Health Service (1998).
Commemorative coin plans slammed
News that a special Brexit edition of the fifty pence coin will be released drew ire and sarcasm alike on social media.
Twitter user Shaggy accused the British government of treating Brits like toddlers ahead of what could be a suspected economic crisis in March.
After a tweet by British newspaper The Sun, twitter user Mike mocked the Brexit coin's planned 'friendship' inscription given that the UK would be cutting political and economic ties with its European neighbours.