World reacts to U.S. Synagogue attack
Comments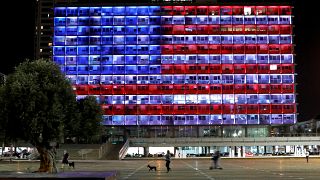 There has been international condemnation after an attack synagogue has left at least 11 people dead in the Western US state of Pennsylvania.
Speaking at a political rally in Indiana, US President Trump was amongst the first to express shock: "This wicked act of mass-murder is pure evil, hard to believe and frankly something that is unimaginable. Our nation and the world are shocked and stunned by the grief."
Six other people including four police officers were wounded in the attack. The suspect has been charged and is- in a fair condition - in hospital.
World leaders are offering their condolences to the families of those who died.  Along with senior political figures and celebrities in the U.S., Pope Francis has now also strongly condemned the attack, he is calling out for stamping out of- what he called a "hotbeds of hate". The Mayor of Pittsburgh is to release the names of those killed on Sunday.