This man is one of the first arrested under Hungary's 'homeless ban'
Comments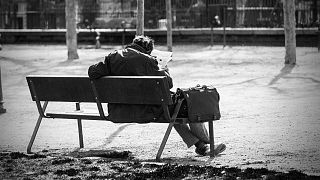 A homeless man living in Gödöllő, a town 30 kilometres outside Budapest, was one of the first to be arrested under Hungary's new ban on rough sleeping.
The man, who did not want to be named, received a warning and had to pay legal costs of 20,000 Hungarian Forints (around €60), his lawyer Zoltán Varga told RTL Klub.
A former engineer who lost his home, the rough sleeper was harmless and known by residents in the area, Varga added.
During his trial, the man said he doesn't go to homeless shelters because fights and theft are rife there.
Three trials have already taken place since the ban was brought into force on October 15 and another was set to take place on Friday, according to reports.