Khashoggi met Crown Prince's brother just months before being killed
Comments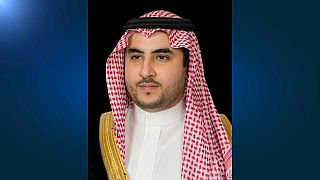 Jamal Khashoggi met with the brother of Crown Prince Mohammed bin Salman just months before his killing.
Prince Khalid bin Salman is the Saudi Ambassador in Washington and tried to persuade Khashoggi to return to Saudi Arabia, an exclusive report from NBC revealed.
NBC's National Political Reporter Josh Lederman, who broke this news, told Euronews's Good Morning Europe about his investigation.