EU rejects Italy budget. Rome has three weeks to respond
Comments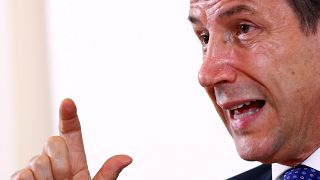 The European Commission has rejected Italy's budget in an unprecedented move, marking the first time the EC has intervened on a country's national budget.
Economic and Financial Affairs Commissioner Pierre Moscovici and EU Commissioner for the Euro Valdis Dombrovskis addressed reporters this afternoon, confirming that the EC would reject Italy's debt-laden budget.
"Today, for the first time, the Commission is obliged to request a euro-area country to revise its draft budget plan," Commission Vice President for the Euro Valdis Dombrovskis said while adding that "the ball is now in the court of the Italian government."
This comes after Italy's Economic Minister Giovanni Tria sent a letter to the EC Monday remaining defiant that the country would continue to back their budget proposal in the face of criticism.
Although the proposal is well below the 3% EU Deficit Limit, the figure would push Italy further from a balanced budget and falls significantly short of last year's targeted 1.8%.
Tria explained that the proposal was based on Italy's poor economic performance, having failed to achieve significant growth over the past decade since the economic crash in 2008.
The letter noted that the government would intervene if it failed to meet deficit goals. "The government trusts that what it has explained is sufficient to clear up the setup of its budget and that the (fiscal) law will not put at risk the financial stability of Italy or other EU state members," he added.
The populist Italian government will have three weeks to respond with revisions of their proposal.