Raw Politics: Italy's budget tussle with Brussels
Comments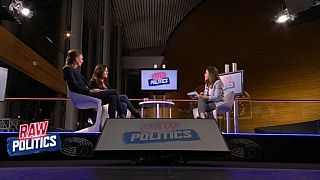 Italy is expected to resubmit a high-spending budget plan to the European Commission on Tuesday.
The Commission has repeatedly warned Rome to reduce deficits in its draft plan for 2019, which it said violated the EU's fiscal laws and posed unacceptable risks.
The bloc previously rejected that budget in October.
Italy's populist government has fought against the EU's austerity measures and went ahead to propose a deficit of 2.4% of GDP, a figure that was considered more than double the eurozone limit as the country's government debt equals 131% of GDP.
Dutch MEP Caroline Nagtegaal told Raw Politics that the current budget plan "doesn't work for Italy nor Europe".
While Portuguese MEP Marisa Matias told the show that growth for Italy will stem from investment and not from austerity.