Turkey to report findings on Khashoggi enquiry "within a matter of days"
Comments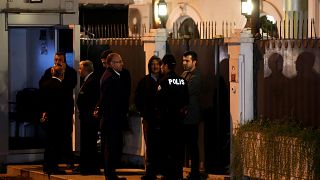 Turkish investigators looking into the disappearance of journalist Jamal Khashoggi have completed a second day of searches in the Saudi consulate in Istanbul.
Detectives say they will be revealing evidence "within a matter of days", but already leaks from the enquiry appear to show evidence of a cover-up.
NBC'S chief correspondent Bill Neely told Euronews's Good Morning Europe that signs of toxic materials and fresh paint had been found.