Philippines' U.N. envoy named foreign secretary as Duterte eyes cabinet revamp
Comments
By Reuters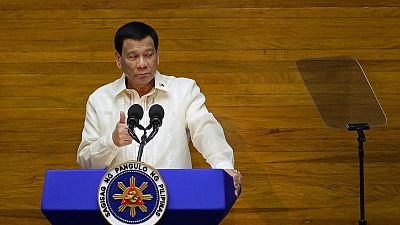 -
MANILA (Reuters) – The Philippines' ambassador to the United Nations was named the country's new foreign secretary on Friday, the first of several cabinet changes expected ahead of mid-term elections next year.
President Rodrigo Duterte said he asked ambassador Teodoro Locsin to replace Alan Peter Cayetano, who planned to seek a seat in the lower house of Congress. Cayetano was a three-term congressman and a two-term senator before he joined the cabinet last year.
"Can you please call Teddy Boy Locsin and ask him if I can mention his name here," Duterte said to an aide during a news conference in Manila.
Locsin, a former three-term congressman and a newspaper publisher, tweeted later on Friday: "I was asked. I said yes."
Candidates began registering on Thursday for the mid-term elections scheduled for May 2019 and seen as a referendum on Duterte's administration.
Five more cabinet members are expected to quit and run for elective positions, including the ministers for agriculture and agrarian reform, a political adviser and a special assistant.
Duterte's press spokesman Harry Roque is also leaving to run for public office next year, the president's office said. Roque was replaced by the president's lawyer, Salvador Panelo.
Nearly 320 seats in the two-chamber legislature and more than 17,000 local government positions, from 81 provincial governors to abut 1,600 municipal councillors, will be contested nationwide.
(Reporting by Neil Jerome Morales and Manuel Mogato; Editing By Darren Schuettler)