Fracking can go ahead in UK after legal case fails
Comments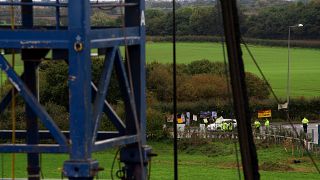 A last minute attempt to stop shale gas developer Cuadrilla Resources from fracking has failed.
Environmental campaigner Robert Dennett was at the High Court with his team and though hopes were high after an interim victory a week ago, at Friday's full hearing an extended injunction was denied.
The campaigners were keen to stress their belief that it took Mr Justice Supperstone some time to reach the judgement due to the strength of their case, and posted a statement on Facebook after the hearing. Dennett and his team based their case around public safety and maintain the court's decision is not fully taking this into account.
"Under the civil contingencies act, Lancashire County Council have failed to publish all or part of the plan that would be required for the emergency evacuation of the local community in the event of a major incident on this well site," said Helen Chuntso.
Cuadrilla can now begin the hydraulic process at their Preston New Road site, just outside the UK town of Blackpool. Fracking was suspended in 2011 after work undertaken by Cuadrilla was linked to earth tremors.
The UK's Green Party were also disappointed with the ruling.