Switzerland bans paedophiles from working with children for life
Comments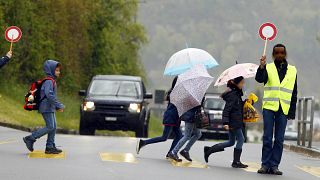 Convicted paedophiles in Switzerland will no longer be able to work with children after the country imposed a lifetime ban.
The government announced Wednesday it had converted a four-year referendum decision into law, which will begin on January 1, 2019.
Voters overwhelmingly backed the referendum in 2014, meaning lawmakers will introduce one of the EU's harshest laws against convicted paedophiles, regardless of the sentence and if the perpetrator was considered responsible for their actions.
Switzerland has until now passed child interaction bans of up to 10 years against paedophiles sentenced to at least six months in prison.
The government had opposed the referendum text as concerns surfaced that there was no room left for legal interpretation of the gravity or nature of the crime.
However, there is some scope in the final version of the law, which will allow judges to use their discretion and refrain from imposing a lifetime ban in cases considered less serious and where there is no risk of relapse.
The government warned in 2014, "this especially concerns cases of young love", saying there was a risk that a ban might be imposed on a 20-year-old who has sexual relations with someone just under 16, the legal age of consent, or even on underage children who exchange pornographic material.
But they added that in cases where a psychiatric examination confirms paedophile tendencies, "no exception will be possible".