Watch: Boris Johnson's Brexit showcase
Comments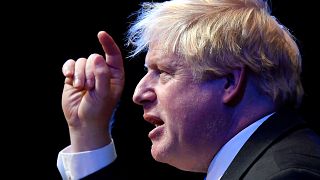 From Mayor of London, to becoming the poster boy of the Brexit 'Vote Leave' campaign, and then to the lofty heights of foreign secretary, Boris Johnson has nearly done it all.
However, on Tuesday, Johnson stopped short of announcing an outright leadership bid to replace Prime Minister Theresa May — but he did tear into her Brexit plans.
He told the Conservative Party faithful: "This is the moment to chuck Chequers," saying it was a "cheat" that would leave Britain "locked in the tractor beam of Brussels".
May was reportedly irked by Johnson's comments and said his alternative Brexit proposals would split the UK by forcing Northern Ireland to operate separately from the rest of the nation.
However, she said to Sky News that he "always puts on a good show but what matters to people is what we are delivering for them on the things that affect their day to day lives".
Watch the video above to see Johnson's strange trajectory since his Brexit campaign.