Surgeon who appeared on dating show charged with drugging, raping women
Comments
By Elisha Fieldstadt with NBC News U.S. News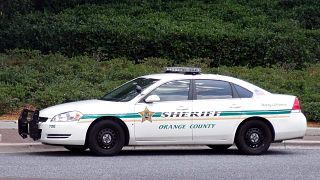 -
A California surgeon who once appeared on a reality-TV dating show and a female friend have been charged with drugging and raping two women — and investigators believe the couple could have more victims, police said Tuesday.
On April 10, 2016, Dr. Grant William Robicheaux, 38, and Cerissa Laura Riley, 31, are accused of taking a 32-year-old woman they met at a Newport Beach restaurant to a party, then "escorting her to Robicheaux's apartment once she was intoxicated," where they drugged and raped her, said Orange County District Attorney Tony Rackauckas.
A few months later, on October 2, 2016, Robicheaux and Riley allegedly drank with a woman at a Newport Beach bar until she became unconscious and then they sexually assaulted her with the intention of raping her, a statement from the district attorney said.
The first victim reported the incident to police the next day and tested positive for multiple drugs, the statement said. The second victim screamed after she gained consciousness, and a neighbor called the Newport Beach Police Department.
The pair were charged on Sept. 11 with rape by use of drugs, oral copulation by anesthesia or controlled substance, assault with intent to commit sexual offense and possession of a controlled substance for sale. They were both charged on Sept. 11 and are set to be arraigned on Oct. 24.
Investigators on Tuesday released information in the case to notify the public that they are looking for additional victims.
Robicheaux, who worked at NewportCare, was also charged with possessing two illegal, unregistered assault rifles, four other guns, and several large capacity magazines, officials said.
The weapons were found when police searched home in early 2018 and found "large quantities of illegal drugs," according to the district attorney's office.
The doctor had appeared on a Bravo reality TV series called "Online Dating Rituals of the American Male" in 2014. The episode he was featured in was titled "Three's a Crowd."