Arab Future Cities Summit showcases the Middle East's 'smart city' ambitions
Comments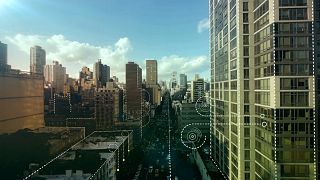 Held this September in Dubai, the 5th Arab Future Cities Summit showcased the newest technology aimed at finding smart solutions for modern societies.
The NEOM project in Saudi Arabia is one of the region's most ambitious smart city developments announced to date. It's set to be a 10,000 square mile economic zone and metropolis, extending to Egypt and Jordan.
The 'mega city' will run on 100 percent renewable energy and be government funded with US$500 billion.
"They expect a return on GDP by 2030 of US$100 billion," says Julien Bertin, SAP's Managing Director for the UAE and Oman, "I don't think there is anything of its kind in the region or worldwide."
According to the 2018 IMD World Digital Competitiveness report, Saudi Arabia, Jordan and the UAE are amongst the highest ranked Middle Eastern countries in terms of digital capability.
Whilst McKinsey's Smart Cities report ranked Abu Dhabi as the MENA region's most technologically advanced city.
"We are working hard to sustain our position in leading the region, but the target is not the region," says Dr. Abdullah Al Nuaimi, the UAE's Minister of Infrastructure and Development, "The target is the whole international community, the whole world."
Dubai ranks as the second smartest city in the MENA region and ahead of Expo 2020, the emirate is working to a Smart City Initiative that will harness the Internet of Everything.
At a Federal level, the UAE has invested heavily in a programme called 'm-Government' since 2001, with the aim of making key government services available to all residents at all times.
"Every dirham that we've spent on government shared services, the government is saving five dirhams," says Smart Dubai's Assistant Director, Younous Al Nasser,
"So, this is proof that spending on technology has a huge return on investment."
If these regional projects prove successful, they could eventually serve as a template for other Middle East and North Africa countries to develop something similarly smart.