European Central Bank keeps policy unchanged
Comments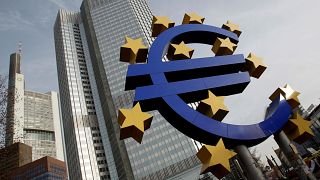 The European Central Bank has kept the policy unchanged as expected on Thursday, staying on track to end bond purchases this year and raise interest rates next autumn, even as protectionist moves around the globe drag on growth.
Eurozone growth forecast has been cut slightly.
The ECB now expects growth of 2.0 percent this year and 1.8 percent next, slightly lower than its previous forecast of 2.1 percent and 1.9 percent. The Bank maintained its forecast of annual inflation at 1.7 percent through to 2020
Mario Draghi, ECB President says, "The risks surrounding the EU area growth outlook can still be assessed as broadly balanced. At the same time, risks relating to rising protectionism, vulnerabilities in emerging markets and financial market volatility have gained more prominence recently."
With Thursday's decision, the ECB's deposit rate, currently its primary interest rate tool, will remain at -0.40 percent, while the main refinancing rate, which determines the cost of credit in the economy, will remain at zero.