Could incinerators be the answer to Lebanon's critical waste problem?
Comments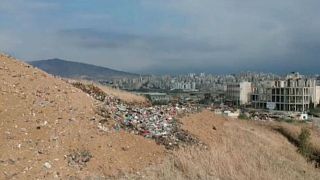 Lebanon's garbage problem has reached a critical state. The country's coasts are disappearing under piles of waste.
In January, the trash problem reached a new low when a mountain of trash washed ashore in the once attractive coast of Zouq Mosbeh — a drive north of Beirut. While in Bourj Hammoud, also outside Beirut, the city's rubbish still ends up at sea. 
But in some cities, eco-conscious citizens are taking a stand against the problem. 
In Tripoli, the NGO Environmental Medics employs volunteers to clean up the beaches.
Salim Kabbara, founder of the NGO, is trying to implement a change in the Lebanese mindset. He started the organisation after finding two dead turtles last year with plastic in their corpses.
"The government alone cannot fight against this problem. Lebanese people must understand this is a problem that concerns everyone. When I started I was alone, now we are many cleaning up the beaches."
Other cities are starting to do the same, adds Kabbara.
Given the magnitude of the problem, some politicians believe building garbage incinerators might be the best solution. That's the case of Tripoli's mayor Ahmad Qamareddine who's in favour of the incinerators despite strong criticism.
Greenpeace Lebanon is one of the fiercest critics of incinerators since they believe this approach "is the least adapted to the nature of Lebanese trash and also the most expensive."
According to the NGO, the best solution would be to "reduce the volume of rubbish, start recycling, and put into place recycling and composting centres."
"I don't blame those people reject this, you know incineration if it is not well manipulated it will give a lot of pollution for the environment it can cause cancer and all this those kind of things," said the mayor.
However, Qamareddine says the government will bring foreigners to handle the incinerators and make sure they don't pollute the air too much. 
The rubbish mess started back in 2015 with the closure of the Naameh dump south of Beirut. Since the government contractor didn't have another place to dump the garbage, they cancelled the daily trash pickups and slowly the waste started to pile up and multiply.