Dolores O'Riordan's death deemed a 'tragic accident'
Comments
By Michael Fiorentino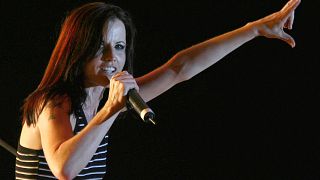 On the day that would have been her 47th birthday, an inquiry into the death of the Cranberries' lead singer Dolores O'Riordan was attended by her mother, and her brother and sister-in-law at the coroner's court in Westminster, London.
Court Officer Madaline Hardy introduced the late O'Riordan as an inspirational artist who was "burdened by her fame".
Her Majesty's Coroner Dr. Shirley Radcliffe described her death as a "tragic accident" when she was found submerged in the bathtub of her hotel room at the London Hilton Hotel on 15 January of this year.
The official cause of death was ruled drowning due to an excessive alcohol consumption. Hotel records show O'Riordan accessed the mini bar just after 2am which was followed by a cheerful call to her mother at around 3am.
Toxicology reports showed she had four times the legal driving limit of alcohol in her system as well as a therapeutic amount of prescribed drugs. However, both amounts were deemed non-fatal but could cause unconsciousness, which led to her drowning. Paramedics on the scene saw no signs of injury, evidence of self-harm, or foul play. She was officially announced dead at 9:16 in the morning.
O'Riordan enjoyed a successful music career as the frontwoman for the Cranberries. Described as a devoted mother and loving daughter, O'Riordan leaves behind three children who live in Canada with their father. Her ex-husband Don Burton, who was the former manager for Duran Duran, was not present at the inquiry.
Dr. Seamus O Ceallaigh, who was her psychiatrist in Dublin, spoke at the inquiry and described Dolores of having a bipolar affective disorder which could, in turn, cause her to have an expanded elevated mood.
O Ceallaigh said O'Riordan had sustained periods of sobriety and she was in good spirits when the two spoke a week before her death. According to him, the late singer had no recent thoughts of suicide.
The family consoled each other as Radcliffe closed the inquiry by offering her sincerest condolences for their loss. The family choose not to speak with reporters as they left the coroner's office.