Amsterdam stab victims were U.S. citizens
Comments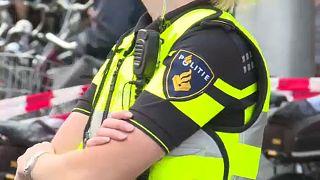 Netherlands' counter-terror chief Dick Schoof said the country's threat level would remain at a four out of five level after a double stabbing at Amsterdam's main railway station on Friday. 
Schoof said on Twitter that "sadly, this reprehensible act fits into the current threat assessment." 
A 19-year-old Afghan man was arrested after stabbing two American tourists in the city's central railway station. Police said the suspect had a "terrorist motive". 
Amsterdam's government said investigators reached that conclusion based on the suspect's first statements to police. 
On Saturday, police said the victims remained in the hospital with non-life threatening injuries. The suspect was also hospitalised.  
The suspect will be arraigned on Monday at a closed-door hearing with the exact charges he could face unknown at this time.