Hungary to end gender studies funding
Comments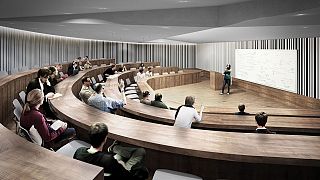 Copyright

CC BY-NC-ND 2.0.
The Hungarian government has announced that it wants to discontinue funding gender studies in Hungary.
Prime Minister Gergely Gulyás said that as of September 2019 the government will not finance or accredit gender studies courses.
"The state does not wish to finance [these] educational activities," he said. The low number of students enrolled in these programmes "may be a powerful argument for terminating them", said Gulyás.
The move will affect two universities: Eötvös Loránd University (ELTE) and Central European University (CEU), the only institutions in the country offering this degree.
It is likely that the government will only withdraw its financial support from gender studies, which will only affect ELTE.
CEU's gender studies faculty will not be influenced by the government's decision, because it is privately funded.
Michael Gaebel, director of higher education policy at the European University Association (EUA) told Hungarian media: The changes were made "unilaterally by the government, without consent and consultations with the [Hungarian] accreditation agency".
Bence Rétvári, the state secretary of the ministry, claims that the existence of Gender studies cannot be justified scientifically, nor economically and that there is no shortage of gender experts in the job market.
According to Andrea Peto, a professor at the department of gender studies at Central European University in Budapest, "The discipline is useful for the whole society."
"Research that examines the position of different social groups from a gender perspective makes it possible for policies, as well as different political decisions, to take better account of the interests of different social groups and create a more inclusive and livelier society," she said to Euronews.
"The attacks are extremes that have been launched against gender ideology all over Europe."
ELTE launched its gender studies course only last year and so has not produced any graduates as yet. CEU has been running an MA course for the past 10 years, with 129 students graduated to date.
CEU is "astonished by the proposal," which is "without any justification or antecedent," the university said in a statement.
However, EU education commissioner Tibor Navracsics, a member of the Hungarian ruling party Fidesz, defended the decision. "The whole case has been absolutely misinterpreted," he told journal Science and Business.
Research or courses on gender, and the right of CEU to award US-accredited diplomas in gender studies, "will be untouched," Navracsics said.
Opposition
Universities and academic associations across Europe and in the US have hit back, saying the Hungarian government should keep universities independent from political, religious and ideological interests, and allow researchers to decide.
The ban is seen as part of a series of broader attacks on academic independence and a wider campaign against those who oppose the government's socially conservative policies.
Research body, the European Conference on Politics and Gender submitted a letter to the government explaining why they are against the decision.
The European Consortium for Political Research also reacted to the news, it said, "Gender studies is an internationally recognised discipline that produces novel knowledge. The teaching of gender studies is, therefore, an important contribution to the understanding of the dynamics of and the power relations in our society."