Hulot resignation fall out continues
Comments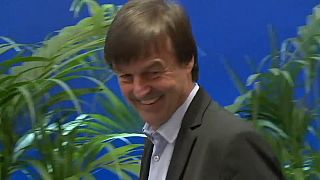 French President Emmanuel Macron is continuing his diplomatic tour in Finland today, amid the fall out of his Environment Minister's resignation.
Nicolas Hulot made the surprise announcement he was quitting during a radio interview yesterday. 
The story is continuing to dominate the French media. 
Mr Hulot announced his decision in an apparently spontaneous move in a live radio interview yesterday morning said. He admitted he had not discussed the issue with President Macron in case he attempted to dissuade him. 
During a press conference while on a visit to Denmark, President Macron responded to the resignation by saying he respected Mr Hulot's decision. He said he hoped to be able to count on Mr Hulot's support in other areas.