Brazil's Temer says Venezuelan exodus a threat to whole region
Comments
By Reuters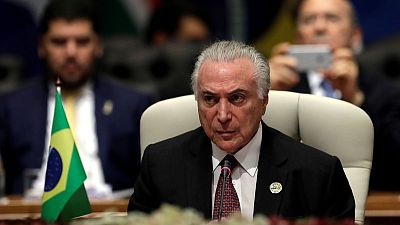 -
BRASILIA (Reuters) – Brazilian President Michel Temer signed a decree on Tuesday to deploy the Armed Forces to the northern state of Roraima on the border with Venezuela to assist in keeping order and ensuring the safety of Venezuelan immigrants.
Temer blamed Venezuela's President Nicolas Maduro for an exodus of Venezuelans that has caused an immigration crisis spilling over the border into neighbouring countries.
"The problem of Venezuela is no longer one of internal politics. It is a threat to the harmony of the whole continent," Temer said in a televised address.
(Reporting by Anthony Boadle; Editing by Daniel Flynn)