Asylum seekers in Austria to be denied apprenticeships
Comments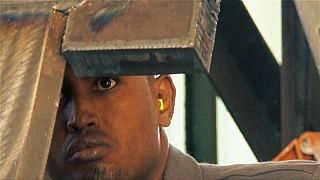 Austria will no longer allow asylum seekers to take up apprenticeship opportunities while their claims are being assessed, according to a new policy reversal by the country's anti-immigration government.
The government is putting together a new regulation to fill vacant training places with labourers from third countries, but will no longer open them to asylum seekers, according to government spokesman Peter Launsky-Tieffenthal.
Vice Chancellor Heinz-Christian Strache (FPÖ) defended the government's decision on Austrian TV during the "annual summer session" on Monday evening.
The new law would overturn a 2012 policy introduced by the then-government, led by the Social Democrats (SPÖ), aimed at integrating refugees.
In a television interview on Monday, Economy Minister Margarete Schramböck said: "Those asylum seekers who are currently doing an apprenticeship would be allowed to complete their program".
According to government figures, some 8,600 refugees in Austria under the age of 25 are currently seeking work, including some 1,300 who are seeking to enroll in an apprenticeship scheme.
A coalition of Chancellor Sebastian Kurz's conservative People's Party (VPOe) and the far-right Freedom Party (FPOe) has governed Austria since last year, securing votes on an anti-immigration platform following the 2015 surge in arrivals of asylum seekers.
Since then, it has sought to crack down on immigration while also restricting the rights of those already in the country. Interior Minister Herbert Kickl said that his ministry has made the eviction of rejected asylum seekers a priority.
Kurz's government has already limited aid for refugees and reduced funding for several integration initiatives, such as German lessons or professional coaching – all set up previously by Kurz when he was in charge of foreign affairs and integration.
Reports earlier this month said Vienna is proposing to make it harder for refugees to become citizens, confiscate asylum seekers' cash to pay for their upkeep and even seize their mobile phones to see where they came from.
Criticised by the opposition
Christian Kern, leader of the Social Democratic Party (SPOe), said closing these opportunities for asylum seekers but opening them to other foreigners was "misguided as well as malicious", accusing the government of increasing problems it said it was solving.
Austrian President Alexander Van der Bellen and former member of the Green Party said to reporters: "Business circles, in particular, wish for the apprenticeship of the asylum seekers to be accelerated in order to counter the shortage of skilled workers, and stopping education makes no sense".
Rights group Amnesty International said last week that it saw a "structural problem" in how Austria assessed asylum claims.
The UN High Commission for Refugees spoke out against the Austrian government. "For many young asylum-seekers, this would mean having to sit around idly for years instead of doing something meaningful and learning something in Austria," a spokesman said.