Police arrest man suspected of murdering a Dutch schoolboy 20 years ago
Comments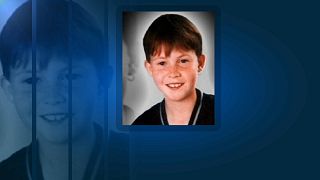 A man has been arrested near Barcelona in Spain suspected of murdering a schoolboy in the Netherlands in 1998. The arrest followed a tip-off after an appeal last week when Dutch police shared photos of the suspect.
"On Friday we received more than 1000 tips and over the weekend it went up to 1500 tips," said Chief of Police, Ingrid Schäfer-Poels. "One of these proved to be good and lead us to the suspect. These last few days we were focused on finding the suspect and we succeeded. Now our first priority is getting the suspect to the Netherlands as quickly as possible so we can interrogate him. We hope, especially for the family, to finally get answers on what happened twenty years ago".
Eleven-year-old Nicky Verstappen was at a summer camp in August 1998 when he went missing from his tent. DNA from the arrested man's home showed a 100 percent match with that found on Nicky's body.
The suspect will now be handed over to police in Limburg, the southern Dutch province where the boy disappeared.