Bolton says no timetable for Trump's Mideast peace plan
Comments
By Associated Press with NBC News World News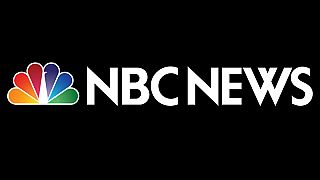 JERUSALEM — President Donald Trump's national security adviser says there's no timetable for releasing the administration's much-anticipated Mideast peace plan.
John Bolton said Wednesday in Jerusalem that a "lot of progress" has been made, but he refused to speculate what the plan entailed or when it may be publicized. The Trump administration recently began staffing its Mideast policy team ahead of the plan's expected release.
Trump officials have long promised the most comprehensive package ever put forward toward resolving the Israeli-Palestinian conflict. The Palestinians have indicated they consider it a non-starter given Trump's bias toward Israel and his unilateral recognition of Jerusalem as its capital.
At a West Virginia rally on Tuesday, Trump said Israel will pay a "price" for that move and the Palestinians will "get something very good" in return.