Taliban promises release of 'hundreds of prisoners' as second Eid ceasefire proposed
Comments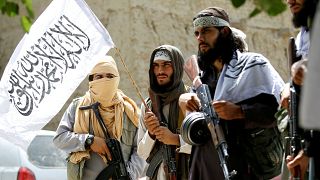 -
Islamic insurgents in Afghanistan have promised to release "hundreds of prisoners" after President Ashraf Ghani announced a long-term ceasefire would take place from Monday.
Although they are yet to confirm their acceptance of the truce, Taliban spokesman Zabihullah Mujahid said Sunday that their captives would be freed in 24 hours so that "they can share the happiness of Eid with their families and friends".
Announcing a temporary pause in fighting at an Afghan independence day ceremony on Sunday, Ghani said: "The conditional ceasefire will start tomorrow and it will continue as long as the Taliban preserves and respects it".
The declaration came hours after Taliban fighters launched an attack in in the northern province of Faryab, an interior ministry official told Reuters, leading to the disappearance of 50 government forces.
Earlier on Sunday, the United Nations also revealed that more civilians (1,600) had been killed in suicide blasts, bombings and clashes in the first half of this year than at any other six-month period in the last decade.
Monday's truce is meant to last for the duration of Eid al-Adha, an annual Muslim holiday, until November 21, around the time when Afghans celebrate the birthday of Prophet Muhammed.
It would come after a three-day ceasefire was held during Eid celebrations in June.
The Taliban and Afghan government have been locked in conflict since the Taliban fell from power in 2001.