Civilians caught in Syrian end game
Comments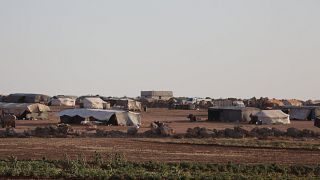 12 children were among 39 people killed following an explosion in a residential building in the rebel held region of Idlib in western Syria.
White helmet rescue workers pulled survivors from the rubble following the blast. It's thought that rebel forces had been using the building to store weapons and explosives.
The incident comes as the Syrian government launches a major air and ground offensive to take what is now the last rebel held region of the country.
President of the Syria Charity Mohammad Alolaiwy told Good Morning Europe that civilians were again bearing the brunt of the conflict.