Greece wildfire death toll rises
Comments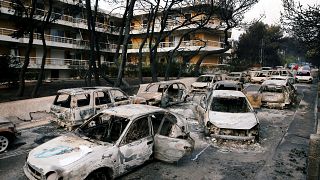 The death toll from last month's wildfires in Greece has risen to 94 after a 57-year-old woman died in hospital from her injuries.
In all 11 burns victims have subsequently died and another 8 are still in intensive care.
The rapid spread of the flames in the Mati region forced many residents to take shelter in the sea at the coastal resort near Athens.
The government says it has paid emergency compensation to nearly 700 civilians and companies while some 3000 cases are under review.