Taliban kill three Czech Nato forces in Afghanistan
Comments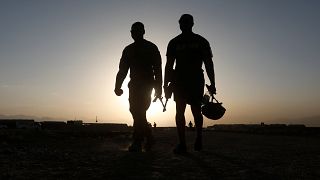 A suicide bomber killed three Nato service members on a foot patrol in eastern Afghanistan on Sunday, officials said. Taliban militants claimed responsibility.
In addition, a Nato Resolute Support mission service member, an American, and two Afghan soldiers were wounded, the mission said in a statement.
The Czech military has confirmed that the three killed were its service members.
"Their sacrifice will endure in both our hearts and history and further strengthen our resolve," said US Army Gen. John Nicholson, commander of Resolute Support and US Forces-Afghanistan.
New Czech deployment plans
The Czech Republic had recently approved a plan to deploy 390 soldiers in Afghanistan until 2020 as part of NATO's Resolute Support mission, up from the current 230.
Deadly area
Local officials said the blast happened in the Khalazai area of Charikar, capital of Parwan province, some 60 km north of the capital, Kabul.
Wahida Shahkar, spokeswoman for the Parwan provincial governor, said the suicide bomber targeted foreign forces who were on a routine foot patrol.
Eastern Afghanistan, where US Special Forces units have regularly been deployed against militants, continues to be one of the deadliest areas for the US military since its main combat operation against the Taliban ended in 2014.
The Taliban, fighting to restore strict Islamic law after they were ousted in 2001, claimed responsibility.