Turkey's Iyi Party retracts call to seize Trump Towers in Istanbul
Comments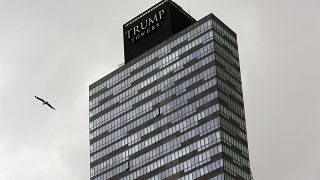 Iyi opposition party spokesperson Aytun Çıray apologised on Thursday for demanding the seizure of the Turkish franchise of Trump Towers in response to US sanctions on Turkey's Justice and Interior Ministers.
Çıray made the comments as part of a statement in which he called for Turkey to "seize the assets of the US president and secretaries".
He said that after speaking to the hotel's management, they explained the enterprise was only connected to the US president by name and they "involved in a legal initiative to change this".
"I apologise to them and the public," Çıray wrote on Twitter.
A revised version of the document, posted on Twitter, saw Çıray stand by additional comments, including a call to "halt the $11 billion passenger plane purchase from the US".
The statement read that his party believes "a transparent and lawful finalisation of Brunson's case is necessary".
The US imposed sanctions on Turkey's Justice Minister Abdülhamit Gül and Interior Minister Süleymen Soylu over the continued detention of American pastor Andrew Brunson.
It said the pair headed the government organisations behind the South Carolina native's nearly two-year detention in Turkey for purported links to political groups.
Turkey has labelled US demands for release "unacceptable" and saying it would respond to "hostility".