Russian Ministry of Foreign Affairs continues use of Telegram channel despite messaging app ban
Comments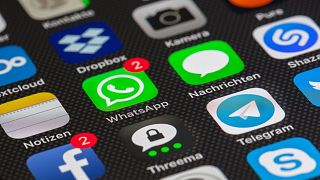 The Russian Ministry of Foreign Affairs' (MFA) Telegram channel continues to be active despite a court ruling that blocked country-wide access to the messenger service back in April.
The decision came after Telegram, which offers encrypted messaging, refused to hand over to the Federal Security Service (FSB) the deciphering keys to users' messages, saying it violated privacy policy.
Maria Zakharova, director of the ministry's information and press department, told Kommersant that she does not see any contradiction in its use of Telegram.
"[The court's decision was] about blocking the platform itself, not its channels. We consulted with [the federal media supervising body] Roskomnadzor and got all the necessary clarifications. Work within Telegram itself is not prohibited," she said.
Telegram allows its users to send encrypted messages to each other but also has 'channels' to broadcast to large audiences.
Zakharova added she had discontinued use of the messaging app because of glitches and that it has become increasingly difficult to use the MFA channel for the same reason. 
She admitted it is a possibility for the ministry to switch platforms, pointing out that they already have a channel on Viber. 
She also hit out at the existence of anonymous channels on Telegram, which she claimed have thousands of subscribers and contribute to a society plagued by fake news.