Nissan admits faking exhaust emissions data in Japan
Comments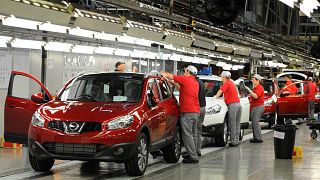 Nissan has admitted that it falsified exhaust emissions data on some of its cars made in Japan.
The company said the falsifications took place at five of its plants in Japan and involved nearly two and half thousand vehicles.
Nissan officials said workers at the factories falsified data on fuel-efficiency and exhaust emissions.
Last year Nissan was hit by a slip up over safety.
It admitted that it allowed unauthorized workers to conduct final safety inspections before shipping out vehicles.
The company fell four and half percent on the Tokyo Stock Exchange on Monday.
Whilst Renault which has a forty three percent stake in Nissan fell one point seven percent on the Paris CAC index.