Brexit campaign 'broke election rules', preliminary report shows
Comments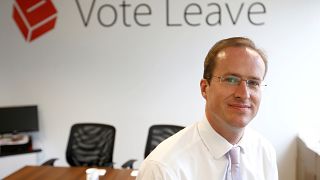 Vote Leave, the official campaign to end the UK's membership of the European Union, broke spending limits and failed to comply with several other rules, according to initial findings from the elections watchdog disclosed by the campaign's former head.
Vote Leave CEO Matthew Elliott told Sky News he contested the investigation by the Electorial Commission (EC). Elliott accused the watchdog of a "huge breach of natural justice" for only listening to "the fantasists" while conducting their investigation and not speaking to Vote Leave for their side of the story.
"They haven't accepted any interviews from our side," Elliott told BBC.
The EC replied on its Twitter that it will publish a detailed closing report "at the earliest opportunity" and pledged to give "due consideration" to evidence presented by Vote Leave campaigners to the Commission.
Allegations of overspending come from three whistleblowers who Elliott claims came forward "to have a second referendum". According to these individuals, Vote Leave got around the £7m spend limit by donating funds to a youth campaign, BeLeave, in the last weeks of the referendum.
According to Tamsin Allen, who represents the whistleblowers that came forward, there were files of evidence that were submitted in March to the EC that "strongly suggested" coordination between the two campaigns, she told Sky News.
"They haven't found a smoking gun. If they (the EC) follow due process, if they are fair, they will find us innocent," Elliott told Sky News.