As it happened: Tuesday, July 3
Comments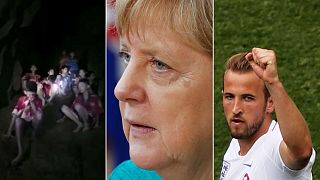 Good morning, Europe. Here are the stories we were watching today:
Thai boys: Twelve boys and their football coach found alive after more than a week trapped deep inside a flooded cave in Thailand will have to wait there until rescuers can make a plan to get them out
German coalition dispute: German Chancellor Angela Merkel and her interior minister have settled a row over migration that had threatened to topple her fragile governing coalition. "We have now reached an agreement after very intensive negotiations between the CDU and CSU," Merkel said.
World Cup: Today in the world of football, Sweden take on Switzerland and Colombia come up against England in the round of 16.
Follow how events unfolded in our live blog: