France and Italy have reached a preliminary agreement on a proposal on migration
Comments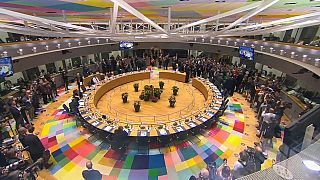 France and several other European Union countries including Italy have reached an agreement on new wording for migration conclusions at a leader's summit in Brussels.
That's according to a French diplomat who says among those on board with the draft text were Malta, Spain and the Netherlands....even though a Dutch government spokesman later said his country was not part of new proposals that came after Rome blocked an earlier agreement.
The diplomat says that it was significant that they were able to work with the Italian prime minister and also able to make advances on the idea of 'controlled centers.
It's after Italy's Prime Minister Giuseppe Conte blocked the adoption of EU statements on trade and defense.