FYROM President rejects name deal
Comments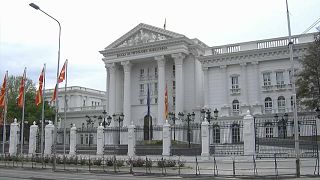 The President of the former Yugoslav Republic of Macedonia, Gjorge Ivanov said on Tuesday that he will not sign an accord settling a decades-old name dispute with Greece, paving the way for the Balkan nation's accession to the European Union and Nato.
Ivanov said in a statement issued by his office that the agreement with Greece renaming FYROM the Republic of North Macedonia would have no constitutional grounds.
Ivanov's veto is expected to be overturned by parliament which ratified the name deal on the 20th of June.
The Former Yugoslav republic's prime minister Zoran Zaev has threatened to file an impeachment motion against Ivanov if the President fails to back the agreement, but he would need the support of the opposition to do so.
He also expressed confidence that the deal would be approved by a majority in a referendum in Autumn.