China's Huawei goes on offensive as exclusion from Australia 5G deal looms
Comments
By Reuters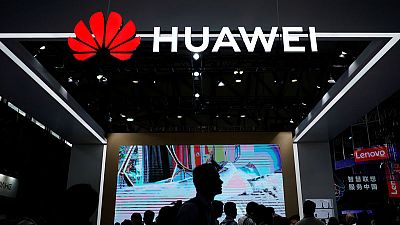 SYDNEY (Reuters) – Chinese telecommunications company Huawei Technologies Co Ltd [HWT.UL] has gone on the offensive against Australian claims it poses a security risk, issuing an open letter to the government saying that view was "ill-informed."
There has been much speculation about Huawei in recent weeks as Australia prepares to announce a tender for its massive 5G mobile telecommunications rollout, with local media reporting the country's spy agencies have advised against including the company.
Australia, like the United States, worries Huawei is de facto controlled by China, raising fears that sensitive infrastructure will fall into the hands of Beijing.
"Recent public commentary around China has referenced Huawei and its role in Australia and prompted some observations around security concerns," Huawei's chairman and two board directors wrote in a letter to government that the company released to the media on Monday. "Many of these comments are ill-informed and not based on facts."
The public letter from Huawei executives, which was accompanied by a fact sheet, comes as Australia's relationship with top trading partner China faces a testing two weeks. Canberra is preparing to pass laws designed to limit Beijing's influence in domestic affairs amid pressure on some of its fastest growing exports, a stance that has led to deteriorating relations between the two countries.
Huawei has repeatedly denied the allegations of Beijing control, and in the letter, dated Friday, again insisted it is an independent company.
"In each of the 170 countries where we operate, we abide by the national laws and guidelines," Chairman John Lord and board directors John Brumby and Lance Hockridge wrote in the letter. "To do otherwise would end our business overnight."
The executives noted the company's 5G investments in Britain, Canada and New Zealand where it said the respective governments had taken up its offer to evaluate the company's technology to make sure it abided by cybersecurity protocols.
They said the company has offered to build an evaluation and testing centre as part of its Australia 5G proposal "to ensure independent verification of our equipment right here in Australia."
Huawei was banned in 2012 from supplying Australia's massive National Broadband Network, and in May, Australia committed millions of dollars to ensure Huawei did not build an internet cable between Australia and the Solomon Islands.
Australia has not publicly explained its objection, but a source familiar with the Solomon Islands deal said Canberra was concerned that China could jeopardise its national security by having access to Australian telecommunications infrastructure.
(Reporting By Jane Wardell; Editing by Cynthia Osterman)