Brazil hoping to continue winning ways against Switzerland
Comments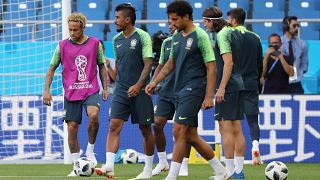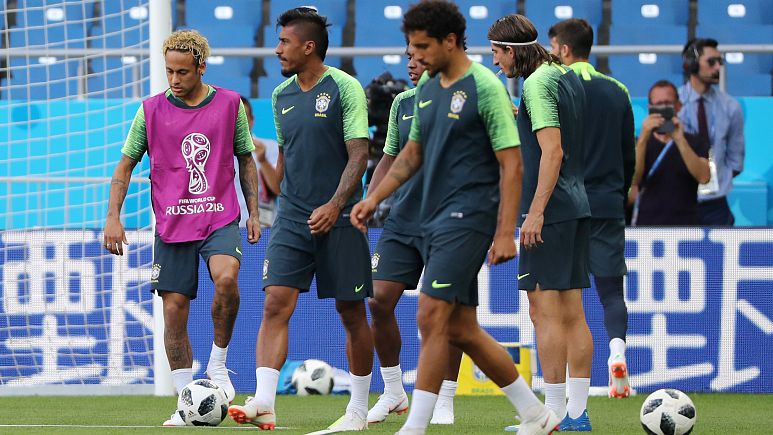 Brazil are hoping to continue their winning ways with opening World Cup matches.
The Five-time winners have not lost their first game since 1934.
Their line up is expected to include Gabriel, Paulinho, Coutinho and Willian.
But all eyes will be on Neymar after he fractured his foot in March.
According to the Brazil coach Tite, their star player is not at his best.
"Neymar is not 100 percent fit," he said. "But he is a physically privileged player. His sprinting abilities and maximum speed are incredible. The recuperation process went very well. But he is not at his best.''
Brazil will be looking to avoid the pitfalls their fellow World Cup favourites Argentina, Spain and France fell into in their opening games when the five-times world champions take on a fiercely organised Switzerland team on Sunday.
France are the only heavyweights to have won their first game so far, and even they needed the video assistant referee (VAR) to win a penalty and goal-line technology to confirm their winning goal in their 2-1 victory over Australia.
The 2010 winners Spain, meanwhile, were denied victory by Portugal in a pulsating 3-3 draw, and 2014 runners-up Argentina were left frustrated by debutants Iceland, who successfully nullified Lionel Messi by putting 10 men behind the ball to draw 1-1.
Five-time winners Brazil are the most in-form side going into the tournament with 17 wins in 21 games and they offered some thrilling displays in their warm-up friendlies as well. But coach Tite is wary of the problems ultra-defensive Switzerland could cause his side.
"They are a team that defends with two lines. They have speed in attack. Out of all the teams we are facing, they are the strongest in depth," Tite told a news conference on Saturday.
"We know they'll give us some difficult moments, games at the highest level demand so much of you and force you to raise your performance."
Switzerland have only lost one game in their last 22 outings and coach Vladimir Petkovic had no pretensions about how they would line-up at the Rostov Arena, promising that his side would be organised. The side are "not here to make a lovely match," he said.
Brazil defender Marcelo said Tite had "changed the face of the national team" in his two years in charge although the coach, who was forced into early retirement as a player after undergoing nine operations to treat a knee injury, said the huge expectation on his side back home weighs on his mind.
"It was a challenge and it still is to maintain this standard. We have this huge expectation, and in every game we want to reproduce that standard or improve on it," he said.
"On an emotional level the world is looking at us. People have said to me 'Tite, bring us back the Cup'. We want to be neutral on the pitch. We can't always control the result.
"We have played very well in some games and not managed to win, but we will at least try to play well."