Tesla 'autopilot' increased car's speed before fatal crash, says report
Comments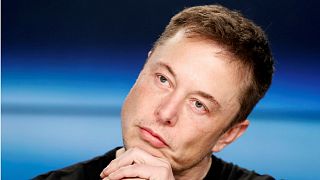 A Tesla car driving in "autopilot" mode sped up in the moments prior to a fatal crash in California, according to a preliminary report from the National Transportation Safety Board.
"At 3 seconds prior to the crash and up to the time of impact... the Tesla's speed increased from 62 (99.8km/h) to 70.8 mph (114km/h), with no precrash braking or evasive steering movement detected," the report read.
A 38-year-old driver, who was in a 2017 Tesla Model X P100D electric-powered passenger vehicle, was using the advanced driver assistance features traffic-aware cruise control and autosteer lane-keeping assistance (autopilot).
The crash on March 23 in Mountain View, Santa Clara, which involved two other vehicles, saw one driver sustain minor injuries, with the Tesla driver dying later in hospital.
The report also said the Tesla driver had been given two visual and one auditory alert to place his hands on the steering wheel during the trip, but at the time of impact, his hands were not on the wheel.
"During the 60 seconds prior to the crash, the driver's hands were detected on the steering wheel on three separate occasions, for a total of 34 seconds," it said. "For the last 6 seconds prior to the crash, the vehicle did not detect the driver's hands on the steering wheel."
The NTSB report has resurfaced questions concerning the safety and performance limits of the autopilot technology.
Following previous crashes involving Tesla cars, including one that hit a parked police car in Laguna Beach, the automotive company reminded critics its manual says the technology cannot detect all objects in a car's path and that drivers should remain attentive.
After the fatal Mountain View crash, it drew attention to the multiple warnings the driver was given to put his hands on the wheel and said he did not act in the five seconds before the car hit a motorway divider.