Explosion rips through Baghdad weapons depot
Comments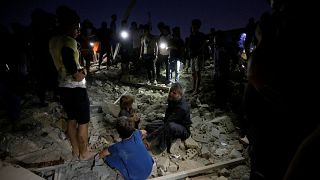 Emergency services rush to Baghdad's Sadr City district mosque after an explosion at a mosque.
At least 18 people are thought to have been killed and over 90 wounded.
Initial reports pointed to a terrorist attack but later the Interior Ministry said the blast had been a detonation at an army weapons depot.
It's not clear how it occurred or whether it was deliberate or not. Early images pointed to a car bomb although there were also reports of improvised explosive devices.
Sadr City is a stronghold of nationalist cleric Moqtada al-Sadr, whose political bloc won a May 12 parliamentary election. Parliament yesterday ordered a national recount of votes.