EU economy growing at its fastest pace in a decade
Comments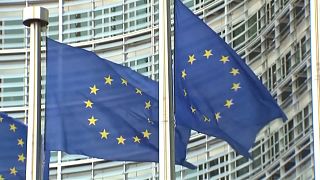 The EU's economy is growing at the fastest pace in a decade according to a new report by the European Commission. Despite the good news of record employment, recovering investment and improved public finances, European officials made clear their worries about what impact the incoming euroskeptic Italian government could have.
"The political message is clear: Italy have to cntinue to reduce his public debt that is the second highest after Greece," Valdis Dombrovskis, the European Commission's Vice-President for the Euro and Social Dialogue, also in charge of Financial Stability.
It is unclear however whether Rome will be willing to listen to Brussels as the incoming government will be brokered by the populist Five Star Movement and the Far right League. Both parties have campaigned on an anti-EU platform and have promised sweeping reforms that are likely to increase Italy's debt.