Sony buys EMI to become the world's biggest music publisher
Comments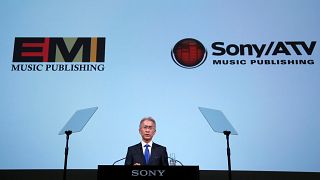 Sony is splashing out €2bn to buy a controlling stake in the music publisher EMI.
The deal will take advantage of the rapid growth in streaming services, which have driven a recovery in the music industry.
The Japanese company already holds a minority stake in the firm. The new deal will leave it owning 90 per cent of EMI
Kenichiro Yoshida, President and CEO of Sony Corporation, said: "Sony has been handling the intellectual property rights owned by EMI publishing. Once this deal is completed, Sony will become the world's biggest music publishing company in reality and in name."
With its controlling stake Sony will own the rights to more than two million songs by artists from Bing Crosby to Queen and Carole King and from Alicia Keys to Pharrell Williams and Kanye West.
The Japanese entertainment company already owns 2.3 million tracks, including the Beatles catalogue.