Fighting the spread of microplastics
Comments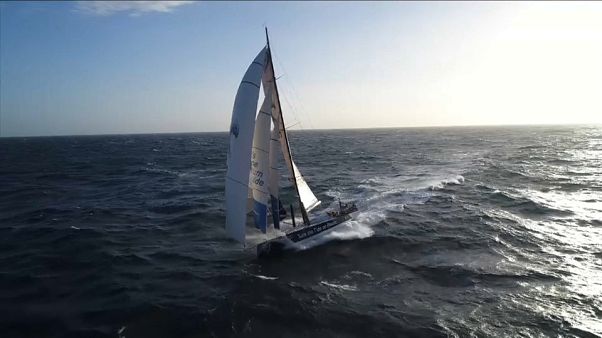 Point Nemo in the Southern Ocean is one of the most remote places on earth – at the bottom of the world between New Zealand and South America.
But even there - the furthest place from land in any direction - there's no escape from the scourge of plastic.
Sailors competing in the Volvo round-the-world yacht race have been collecting water samples as part of a program to measure the spread of microplastics.
The filters pick up particles of microplastics that are later analysed at a laboratory in Germany.
Microplastics include broken-down plastic waste, synthetic fibres from clothing and beads found in some cosmetics.
They're known to harm marine life and can end up in the food chain.
The scientists say the journey to the Southern Ocean could have started thousands of kilometres away, swept along on ocean currents.
Dr Soren Gutekunst, of the Geomar Institute for Ocean Research, said: "Even if I put a plastic bottle in the River Thames, maybe at some point I will find microplastics from this bottle down in South Africa."
The round-the-world sailors hope their work will help change people's behaviour …. and turn the tide on plastic waste.
Dee Caffari, skipper of the yacht Turn the Tide on Plastic, says: "One of the things we've really succeeded in is communicating our message of changing people's behaviour and attitude to single-use plastic and it's something we genuinely believe in and are passionate about."