Film director Luc Besson accused of rape
Comments
By Judith Prescott, Alice Tidey & AFP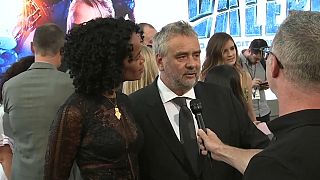 One of France's best known film directors Luc Besson has been accused of rape.
Police in Paris are investigating a complaint filed by an actress in the French capital on Friday.
The 27-year-old accuser told police she had been involved with Besson for the past two years, according to French radio Europe 1, who broke the story.
She said she felt pressured into having an intimate relationship with the famous director due to their professional dealings.
Her complaint refers to events that allegedly took place on Thursday at the Bristol hotel, near the Champs-Élysées in Paris.
She said she was raped after drinking a cup of tea which made her feel unwell and prompted her to lose consciousness.
The director's lawyer Thierry Marembert said Besson categorically denied the claims, dismissing them as "fantasy".
Marembert also said that the complainant is someone the director knows, but reiterated that he has never behaved innappropriately towards her.
59-year-old Besson is best known for directing the 1988 film Le Grand Bleu, as well as Leon, The Fifth Element and action thriller Nikita.