Arab League demands inquiry into Israeli 'crimes'
Comments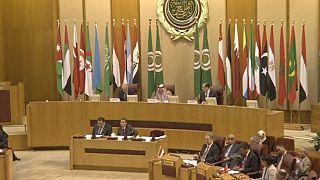 A meeting of the Arab League has demanded an international probe into what it denounced as "crimes" by Israeli forces on the country's border with Gaza.
The summit in Cairo was called to discuss the violence in recent weeks.
Ahmed Abul Gheit, the Arab League Secretary General, said: "We call for a credible international investigation into the crimes committed by the occupation on the Gaza borders in the last few days which resulted in the death of more than 60 martyrs."
Israel has been condemned in recent weeks for using heavyhanded tactics on unarmed protestors during weekly demonstrations at the border.
Since March, thousands of protestors have been gathering to call for Palestinian refugees and their descendants to be allowed to return to their homes.