Putin ditches imported cars in favour of 'Russian-made limousine'
Comments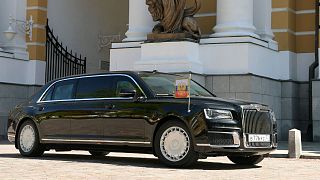 Russian President Vladimir Putin has ditched imported vehicles in favour of a locally-made limousine, which had its first public outing at his inauguration on Monday, according to Russian media reports.
Putin's first ride in the Russian-made car covered the short distance from his office to the Kremlin hall, where he was sworn in for another six-year term.
The Russian president has previously been known to favour automobiles by German company Mercedes-Benz, but has been leading calls for the country to reduce its dependence on imported goods and technology, particularly amid Western sanctions.
The limo was manufactured under Russia's "Corterge" project, which seeks to boost Russia's automotive industry.