Italy president seeks 'neutral' government
Comments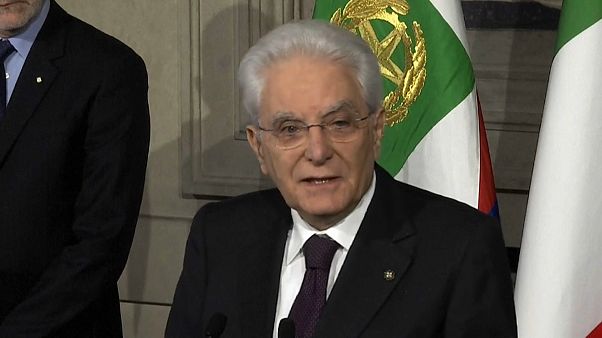 Italy's president Sergio Mattarella has urged politicians to form a "neutral" government that could rule until the end of the year.
It follows a political deadlock after the March 4th election which failed to form a clear alliance.
Mattarella explained that he wanted to form a government at least until the budget was passed. He explained; "It is up to parties to choose, in a free manner and in the proper place; which is parliament; between these two alternative solutions.
"A government with full powers that will be in charge until an agreement for a political majority between them is reached and not for later than the end of the year, or new elections, immediately, in July or in Autumn."
And he also warned that another election before 2019 would be risky for the country.
League leader Matteo Salvini, who heads Italy's center-right coalition which won the most votes in the election wants Mattarella to give the alliance a mandate to try and find a parliamentary majority.
Salvini emerged from the meeting with former-Premier Silvio Berlusconi and Georgia Meloni from the right-wing Brothers of Italy party. Together they won 37 percent of the vote.
Salvini insisted that the group best represents the views of Italians.